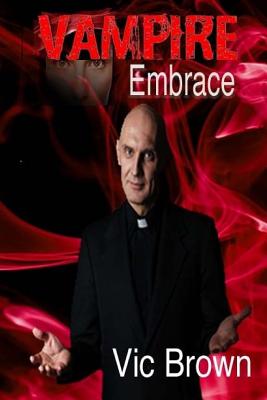 Vampire Embrace
Paperback

* Individual store prices may vary.
Description
Andre Suroccan, vampire extraordinaire, has "lived" among normal mortals for over seven hundred and fifty years. He is a master vampire with powers few others have acquired. But is that enough? Andre is jaded and black with despair. The Universe denies all vampires the experience of love. Without love, sex has become deadly boring. And one more element he lacks: Death . . . and the fear of it. When Andre meets Morgan Bradford he is stunned by her beauty. Her sensuality is like a pulsing aura. He discovers she is a former vampire, having been through the genetic resurrection process discovered by scientists working in secret at Harvard's genetics lab. But Morgan is married to Lamar Bradford, also a former vampire. As vampires, they conceived a baby, destined to be born a vampire. Morgan must get rid of it before it tears her apart, mind, body, and soul. Lamar doesn't know Morgan is pregnant, but Andre does, and only he can help her get rid of the vicious fetus . . . at a price. Sex. Can she bring herself to cheat on the man she has married and loves? She must choose. And quickly.
High Tide Publications, 9781945990113, 256pp.
Publication Date: August 16, 2018
About the Author
Born in Washington, D.C., Charles V. Brown wrote his first fiction short story in the fifth grade. For years a dabbler in fiction, he allowed a thirty year Air Force career and an advanced degree, along with raising two daughters, innumerable Dixieland Jazz gigs, and a tour in Nam to get in the way of writing. His second novel, Viking Lady, won grand prize in the Maryland Writer's Association's annual novel contest, and then he got serious about writing. After seventy-two years as a Marylander, Vic and Jenny moved to Williamsburg, Virginia, and rescued a cat-Crickett (with two t's!). Vic still plays jazz and writes and critiques and basks in the warmth of a mighty-nice place to live: Windsor Meade.