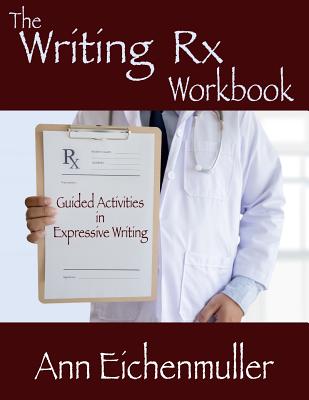 The Writing Rx Workbook
Guided Activities in Expressive Writing
Paperback

* Individual store prices may vary.
Description
In The Writing Rx, I summarize current research documenting the physical and mental health benefits of expressive writing and provide some general guidance on what to write and how to write it. But taking pen in hand or sitting in front of a keyboard can be a little dauting, especially if it isn't something you are used to doing. Early on, readers asked for additional resources to walk them through some of the writing processes discussed in The Writing Rx, and in answer this workbook was created.Ideally, the activities included here should be used in conjunction with The Writing Rx. It is important to understand why we need to write and what the research says about writing, health, and happiness. That is not information you can get simply from trying out activities. To reap the greatest benefit from the exercises in this book, you need to get the backstory.If you have read The Writing Rx and want to incorporate writing in your everyday life, this workbook gives you a structured, step-by-step place to start. But please-do not feel you have to begin on page one and try every activity in order. All of these pages are reproducible for personal use, so you can use each page once or a hundred times, or you can skip an exercise altogether.Never think that your self-expression should be limited by these exercises. They are a launching pad for your creativity. As long as you think deeply about what you write and focus on learning and growing from the experience, whatever you do will have positive results. The most important step is just getting started, so get out your pen, choose an activity, and write.You'll be glad you did.Ann Eichenmuller.
High Tide Publications, 9781945990878, 76pp.
Publication Date: June 10, 2018
About the Author
Ann Eichenmuller is the author of two novels-Kind Lies and The Lies We Are. She is an award-winning essayist and travel writer whose work has been featured in All at Sea, Chesapeake Style, Chesapeake Bay, and Motorhome magazines. A former Maryland educator, she received the Washington Post's Agnes Meyer Award for Excellence. She has a B.A. in English and an M.A. in Humanities. Ann is a certified diver, private pilot, and something of an adventurer who counts sailing her boat to the Bahamas with husband Eric and their children as her favorite accomplishment. Other books by Ann Eichenmuller Kind Lies The Lies We Are