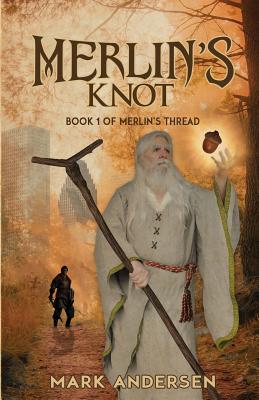 Merlin's Knot (Merlin's Thread #1) (Paperback)
Indigo, 9781946006202, 276pp.
Publication Date: May 5, 2016
* Individual store prices may vary.
Description
When Merlin awakens from a fifteen-hundred-year slumber, the world is not quite right. After following an aethereal thread across the Atlantic to King Arthur, he discovers no one in the great nation of Texas knows the history or legends of the great king--or his druid magician.
Alfred Marlborough spends his days looking for a job after being laid off. He encounters an ancient beggar who demands his help and sends him on a quest that leads to a wooded suburbia as well as dropping him into Arthur's battles in the sixth century.
Their quest to return King Arthur to his own time takes an unexpected turn when they follow the tangled threads to the founder of a software gaming company. Merlin must find a way to reconcile fate with free will and repair the tapestry of history.