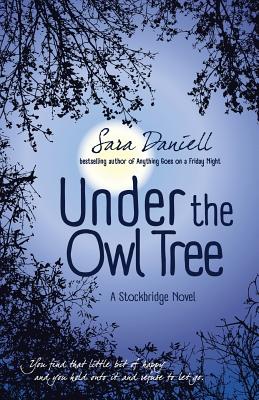 Under the Owl Tree (Stockbridge #2)
Paperback

* Individual store prices may vary.
Other Editions of This Title:
Hardcover (10/23/2017)
Description
"...Under the Owl Tree is where it all started, and Under the Owl Tree is where it all would end...."
Moving to Stockbridge, Georgia wasn't how I planned on starting my senior year. I didn't want to have to prove my worth in an all-boys sport or deal with the inevitable struggles of being the "new girl". I definitely didn't want to find myself falling for someone who was completely off limits -- the assistant coach, Zach Shaw.
It was as if we were at war, just waiting for the first one to cave into temptation. But I wasn't his toy, and my feelings weren't his playground. I needed to know that I was more to him than the casual fun he was used to in the past. I needed to know that breaking the rules would be worth it.
Zach and I were right together.
So right.
Secret meetings under the Owl Tree would ignite a flame so large that when anything or anyone tried to smother it, it would only cause more destruction.
Brace yourselves. This story isn't for the faint-hearted. It's messy and full of imperfections. But if I learned one thing from all of this, it is that when you find that little bit of happy, no matter how small, you hold onto it and refuse like hell to let go.
Hailey Grayson
BHC Press, 9781946006615, 324pp.
Publication Date: April 8, 2017