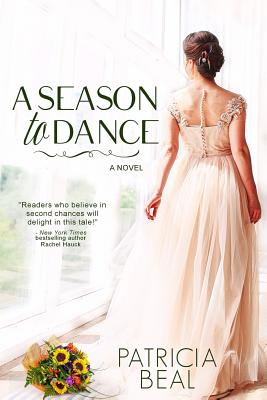 A Season to Dance
Paperback

* Individual store prices may vary.
Description
Ana Brassfield has her path to the stage of the Metropolitan Opera House all figured out until her first love, renowned German dancer Claus Gert, returns to Georgia to win her back. Despite a promising start toward her ballet career and pending marriage to landscape architect Peter Engberg, Ana wonders if her dreams of dancing at the Met are as impossible as her previous romantic relationship with Claus. Then an on-stage kiss between Ana and Claus changes everything.
Convinced the kiss is more than a one-time mistake, Peter breaks off their engagement. With an old dog crippled by arthritis and dreams deferred but not left behind, Ana moves to Germany to be with Claus. But the ghost of his late wife, Ana's own feelings for Peter, and the pressure of earning a spot in a large ballet company are a high price for a shot at success. Ana seems on the verge of having everything she ever dreamed of, but will it be enough?


"Readers who believe in second chances and a twist in the Happily Ever After will delight in this tale " - New York Times Bestselling author Rachel Hauck

"Ah, how this brought back my seasons in the Nutcracker, dancing Juliet, and years of rigor at the barre. A Season to Dance is a story of grace in all forms, ultimate romance and finding spiritual center. Thank you, Patricia Beal " - New York Times bestselling author Tosca Lee


Written for the General Market (G) (I) Contains little or no; sexual dialogue or situations or strong language. May also contain content of an inspirational nature.
Iron Stream Books, 9781946016164, 268pp.
Publication Date: May 6, 2017