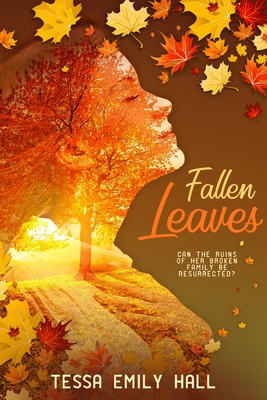 Fallen Leaves (Paperback)
Illuminate YA, 9781946016669, 382pp.
Publication Date: October 18, 2018
* Individual store prices may vary.
Description
2019 Moonbeam Gold Medalist Winner
Selena Taylor thought her only worry this fall was starting her junior year at a new arts school in North Carolina, miles away from home. But when she finds out her mom could graduate from rehab sooner than expected even worse, she could work for her former nothing-but-trouble boss-Selena's determined to create a new life for them. Back in her childhood Kentucky hometown.

Step one? Track down her dad and brother that she hasn't seen in eight years. Her anxiety is put to the test, though, when she unveils a truth that could threaten her dreams. Add to that an art competition that pushes her outside of her comfort zone and a girl who seems determined to come between Selena and her hopeful boyfriend.

Soon Selena must decide whether or not to continue her search for her dad and brother. But is there any hope that the ruins of her broken family could be resurrected? And how could God possibly have a purpose in the midst of these changing seasons?
About the Author
Tessa Emily Hall writes inspirational yet authentic books for teens to show them they're not alone and because she remembers the teen life like it was yesterday (or a few years ago). In addition to being a frequent contributor to both online and print publications, Tessa's debut novel was published while still in her teens. She's the founder and editor-in-chief of PursueMagazine.net, a Christian teen magazine, and enjoys mentoring other young writers. She's guilty of making way too many lattes and never finishing her to-read list. Tessa's favorite way to procrastinate is by connecting with readers on her blog, email list, social media (@tessaemilyhall), and website: tessaemilyhall.com.