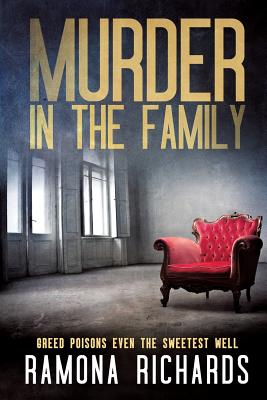 Murder in the Family (Paperback)
Iron Stream Books, 9781946016768, 280pp.
Publication Date: September 17, 2019
* Individual store prices may vary.
Description
Greed Poisons Even The Sweetest Well
Storm chaser Molly McClelland must return to her small Alabama hometown when she unexpectedly inherits her hoarder aunt's house . . . and all of its contents. Despite her suspicions that her aunt was murdered, Molly wants nothing more than to sell everything and get back to the life she loves. Especially once her homecoming reignites the decades-old family conflict that drove her away in the first place. But when Molly uncovers caches of cash, journals revealing secrets-and a body-amongst the stockpiles, she finds herself locked in a cat-and-mouse dance with a deadly endgame.

Molly teams with local sheriff, Greg Olson, to find the truth. But will her determination and his skills be enough, or will the killer-or killers-put an end to their efforts once and for all?