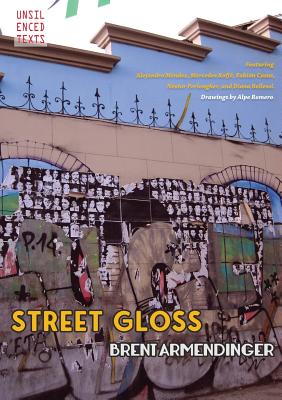 Street Gloss (Paperback)
Glossarium: Unsilenced Texts, 9781946031532, 126pp.
Publication Date: July 16, 2019
* Individual store prices may vary.
Description
In this experimental translingual work, Brent Armendinger follows the work of five contemporary Argentinian poets into the streets of Buenos Aires, attempting to map the ways a word might be an echo of the city itself. Interested in the surface areas of language and the generative potential of failure in translation, the author follows a set of procedures oriented simultaneously in the lines as well as in the streets of the city, gathering impressions, associations, and language through unpredictable encounters with the place and its inhabitants. Notes from these encounters appear interlaced, here, between the original poems in Spanish and their translations. Featuring poems by Alejandro M ndez, Mercedes Roff , Fabi n Casas, N stor Perlongher, and Diana Bellessi, and artwork by Alpe Romero.