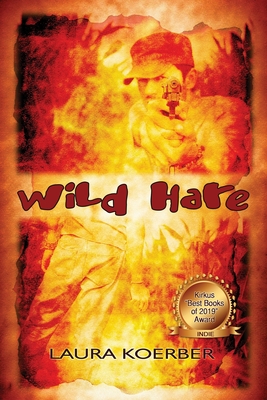 Wild Hare
Paperback

* Individual store prices may vary.
Description
"The world is coming to an end." I pushed the oil rags and cigarette butts off the seat of my friend Arne's old pickup truck and climbed in. He threw the truck into gear, gunned the engine, and smirked. "What's the point of being a fairy if you can't wave a magic wand and get shit done?" Yeah, I'm a fairy. No, not that kind. I let a half mile of clear-cut rumble past the window while I thought about my crappy mood, contemplating the butchered landscape. Back when I was a kid, I used to enjoy the ride to town because the road wound through a mosaic of wetlands and forest and lakes. Mostly gone now: the forest, the marshes around the lakes, the moose. Yeah, I'm half-human, half-forest spirit from the wild hare clan-what anthropologists call a trickster-and I live by the wild hare code of "feed, fight, fornicate"; except that's using the nice word for it. Maybe Arne had a point. Maybe I didn't fight hard enough to better this world I so reluctantly belonged to. After all, my personal life was generally OK, so why get into a brawl about shit I couldn't change? What I didn't know, as the ruined scenery brushed past, was that my personal life would soon go tits up too, and I'd get pushed into fighting in ways I'd never fought before. Lucky me.
Who Chains You Books, 9781946044518, 184pp.
Publication Date: June 12, 2019