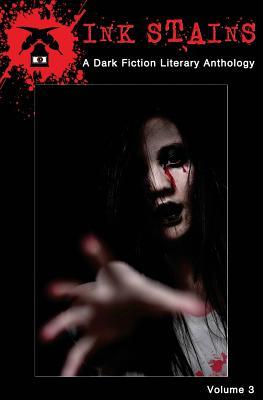 Ink Stains (Paperback)
Dark Alley Press, 9781946050014, 190pp.
Publication Date: January 19, 2017
Other Editions of This Title:
Paperback (3/26/2016)
Paperback (9/20/2016)
Paperback (10/29/2018)
* Individual store prices may vary.
Description
The past has a horrible habit of haunting us all. Sometimes it surfaces in regret and a lifetime of what ifs. Sometimes, it is horrors made real in other-worldly beings hell-bent on revenge for wrong-doings.
Join authors Diane Arrelle, Marc E. Fitch, Andrea Hansell, Ann Liska, Derek Muk, Olga Munroe, Clint Orr, Terry Sanville, Kristi Petersen Schoonover, and K.W. Taylor as they explore the darkest deeds that keep us up at night, the past that cannot be undone, and the heavy chains these ghosts trap us in. This collection of literary tales gives life to ghosts, both real and imaginary, and all the sins of the past that haunt us in the present.
From grieving, betrayed lovers to guilt-born demons, those that haunt the characters in these stories crafted by our authors bring pain, heartache, stunning revelations, and a stark reminder that the past will never die.
About the Author
Ink Stains, a quarterly anthology of dark fiction and horror published by Dark Alley Press, is about shining a stark light on the shadows of life, exploring those dimly lit corridors, and unearthing those long-buried secrets. We don't believe good will always triumph over evil or that someone will always be around to save the day. Sometimes all we have is ourselves. And the stories that keep us turning the page.