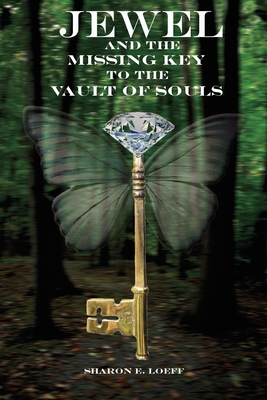 Jewel and the Missing Key to the Vault of Souls
Paperback

* Individual store prices may vary.
Description
There are two identical Earths: the fae live in one, humans in the other. Within each realm there are portals of passage, to be traversed only on magical occasions.
In the fae kingdom, souls of fairies who die end up in vessels in the Vault of Souls under the castle. The vessels of the royals also hold the powers they are blessed with on the day they receive their wings--the 16th birthday. If a vessels is opened prior to a death, the magic of the power is stolen and absorbed by the thief.
Two days before Jewel's 16th birthday, the sacred key on its golden chain is stolen from the king's neck. Jewel's birthday celebration is thrown into chaos. After getting her wings and her special power (communication with trees), Jewel attends a party to open gifts. The gift from her uncle is a pair of Pulchra avum, bird-like creatures known to be fierce warriors, named Miranda and Beecher. These intelligent creatures are Jewel's constant companions; they hide in her clothes to protect her.
After the party, Jewel meets her best friend Ember in their secret hiding place in an ancient oak tree. Unbeknownst to either girl, it is a portal and Jewel, Beecher and Miranda disappear into the world of humans. Everything looks the same, yet different. The human world's tree whispers to her, gives her the ability to speak the human language and tells her that the key thief is also in the human world. She also learns that only she can pass through this tree because of her special powers.
Jewel meets Samantha, who takes her in and brings her to school where Ethan becomes her first love. Jewel feels responsible for finding the key, so this fact, and love for Ethan keep her from returning to her worried family and Ember. After a series of unusual events that include kidnapping, outrageous driving, danger to Beecher and Miranda, and, a father who beats his son, Jewel arrives back at the portal.
Will the portal be closed forever or will Jewel go back to save Ethan?
New72publishing, 9781946054067, 250pp.
Publication Date: October 14, 2017