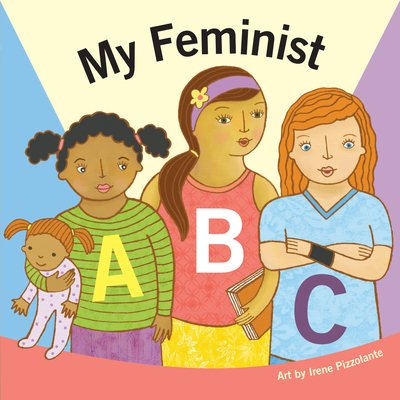 My Feminist ABC (Board book)
duopress, 9781946064981, 20pp.
Publication Date: March 6, 2018
* Individual store prices may vary.
Description
E is for Equal Rights, F is for Feminism, G is for Girl Power and also for Grit. This inspiring board book teaches little ones an esteemed alphabet of female (and human) values. Big ideas start early in life, and babies and tots of all genders will have a blast with the colorful art and sassy text in the pages of this unique book.
About the Author
duopress labs is the creative team, led by Mauricio Vela´zquez de Leo´n, responsible for writing and developing dozens of books and games. Recent titles include The Belly Sticker Book; 100 Pablo Picassos; My Fridge; Hello, Ocean Friends; My New York Puzzle; My San Francisco Puzzle; Match it! San Francisco; and My First Lift-the-Flap Animal Book. Mauricio has written for Lonely Planet, Chouette, PowerKids Press, and the magazines Gourmet and Saveur. He resides wherever he can find a good Wi-Fi connection and strong coffee, mostly in the eastern United States.
Irene Pizzolante is an artist for whom art, spirituality, and creative energy are very close together. She is an illustrator and a graphic designer, and her work has been included in magazines, books, and advertising campaigns in her home country of Venezuela. She currently lives in Spain, where she works to empower women and kids through art, love, and movement.