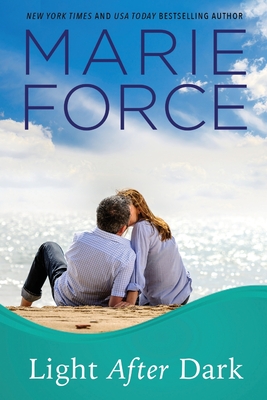 Light After Dark, Gansett Island Series, Book 16
Paperback

* Individual store prices may vary.
Other Editions of This Title:
Hardcover (4/22/2017)
Description
It's a summer of new beginnings and maybe even love.

"Light After Dark is a welcome return to the island. We get real life family issues as well as believable characters and the must have - Happily Ever After." --Lisa at Comfy Chair Reviews

Mallory Vaughn is at a crossroads in her life. A year after learning that Big Mac McCarthy is her father, she's spending more and more time on Gansett Island, surrounded by the large and boisterous McCarthy family. When she's laid off from her longtime job, Mallory goes to visit her family on Gansett and tries to figure out the next chapter. An unexpected job offer will have her packing up her home in Providence to move to the island for at least the summer, if not longer. She decides to make this the "Summer of Mallory," full of new adventures, new people and new opportunities. Will a new love also be part of the Summer of Mallory? Anything is possible on Gansett Island, especially true love.

Take the ferry back to Gansett to catch up with the McCarthy family and their friends. Be on hand as Laura and Owen welcome their twins and the family comes back together for another summer of love and adventure on Gansett Island.

Book 16 in the Gansett Island Series

The Gansett Island Series
Book 1: Maid for Love (Mac & Maddie)
Book 2: Fool for Love (Joe & Janey)
Book 3: Ready for Love (Luke & Sydney)
Book 4: Falling for Love (Grant & Stephanie)
Book 5: Hoping for Love (Evan & Grace)
Book 6: Season for Love (Owen & Laura)
Book 7: Longing for Love (Blaine & Tiffany)
Book 8: Waiting for Love (Adam & Abby)
Book 9: Time for Love (Daisy & David)
Book 10: Meant for Love (Jenny & Alex)
Book 10.5: Chance for Love, A Gansett Island Novella (Jared & Lizzie)
Book 11: Gansett After Dark (Owen & Laura)
Book 12: Kisses After Dark (Shane & Katie)
Book 13: Love After Dark (Paul & Hope)
Book 14: Celebration After Dark (Big Mac & Linda)
Book 15: Desire After Dark (Slim & Erin)
Book 16: Light After Dark (Mallory & Quinn)
Book 17: Episode 1: Victoria & Shannon
Book 18: Episode 2: Kevin & Chelsea
Book 19: Mine After Dark (Riley & Nikki)
Book 20: Yours After Dark (Finn & Chloe)
Book 21: Trouble After Dark (Deacon & Julia)
HTJB, Inc., 9781946136046, 304pp.
Publication Date: December 13, 2016