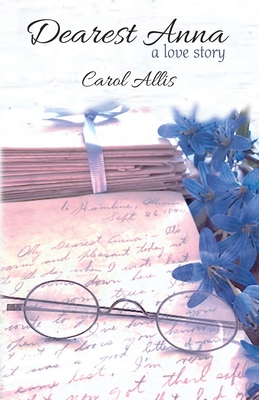 Dearest Anna
A Love Story
Paperback

* Individual store prices may vary.
Description
"Before my grandmother, there was Anna."
So begins the true story of a family secret, a trunkful of hidden letters, and a love story buried for almost a century.
In 1894 Roy and Anna graduated from high school and began writing hundreds of love letters to each other until 1898, when Anna died, suddenly and tragically. Roy was devastated. Even after he married, he grieved every year on the anniversary of Anna's death. The letters lay hidden for decades until his granddaughter - the author - brought them out of the shadows.
And what letters they are - lyrical, passionate, full of utter trust and faith in each other. Roy is a hopeless romantic, struggling with his studies in college, but secretly longing to be a writer or go on the stage. Anna is a studious bookworm - fierce, headstrong, driven - determined to become a teacher in a time when women are beginning to rage against tradition. While Roy hoists 100-pound bags of flour and kills rats with his bare hands in his father's mill, Anna bores through teacher's college, forges off alone to the frozen north for her first full-time teaching job, and battles recurring illness. Their lives become entwined with the famous Mayo brothers in the shadow of the rising Mayo Clinic.
The letters are laced with history, social revolution, and political turmoil in a time of stunning change. And Roy and Anna were voracious readers - their spirited love of books and the greatest authors of their time spills out across the pages.
So who was Anna - this woman Roy loved so deeply that he kept and hid all their letters and grieved for her every year, even after his 63-year marriage to someone else?
This is Anna and Roy's story - a snapshot in time in the waning days of the Gilded Age; a love story for the ages. In Anna's words: "We will write as often as we must, for we are never going to be tired of each other if we live a thousand years."
Carol Jean Allis, 9781946195524, 410pp.
Publication Date: December 3, 2019