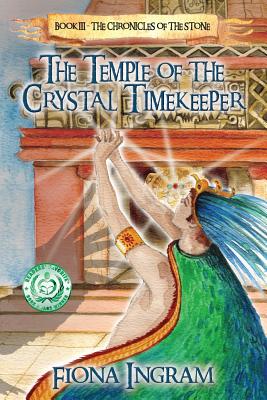 The Temple of the Crystal Timekeeper
The Chronicles of the Stone
Paperback

* Individual store prices may vary.
Description
Join these young heroes on an adventure steeped in the mythology and legends of the ancient Aztec and Maya Continuing their thrilling adventures, cousins Adam and Justin Sinclair, with their friend Kim Maleka, are now hunting for the third Stone of Power, one of seven mysterious stones lost centuries ago. The third stone might be located in an ancient city, hidden in the depths of the Mexican jungle.
When their small plane crashes in the jungle, Adam, Justin, Kim, and James are rescued by an uncontacted tribe. James, who is wounded, must stay behind as the kids, with only a young boy, Tukum, as their guide, make their way through the dense and dangerous jungle to find the city. River rafting on a crocodile-infested river and evading predators are just part of this hazardous task.
Of course, their old adversary Dr. Khalid is close behind as the kids press on in search of the lost city of stone gods. But he is not the worst of their problems. This time Adam will clash with a terrible enemy who adopts the persona of an evil Aztec god, Tezcatlipoca, and is keen to revive the ancient tradition of human sacrifice. Adam, Justin, and Tukum must play a dreadful ball game of life and death and maybe survive. Will they emerge alive from the jungle? Will Dr. Khalid find the third Stone of Power before they do?
Bublish, Inc., 9781946229465, 318pp.
Publication Date: November 5, 2017