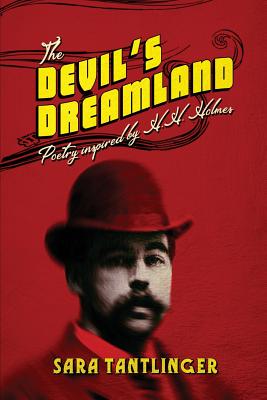 The Devil's Dreamland
Poetry Inspired by H.H. Holmes
Paperback

* Individual store prices may vary.
Description
H.H. Holmes committed ghastly crimes in the late 19th century. Many of which occurred within his legendary "Murder Castle" in Chicago, Illinois. He is often considered America's first serial killer.
In her second book of poetry from Strangehouse Books, Sara Tantlinger (Love For Slaughter) takes inspiration from accounts and tales which spawned from the misdeeds of one Herman Webster Mudgett, better known as Dr. Henry Howard Holmes. Fact and speculation intertwine herein, just as they did during the man's own lifetime.
There's plenty of room in the cellar for everyone in The Devil's Dreamland.
"...chilling poetry..." --Linda D. Addison, award-winning author of "How to Recognize a Demon Has Become Your Friend" and HWA Lifetime Achievement Award winner
"...morbidly creative and profound crime documentary...one of the best works of horror poetry I've read in years." --Michael Arnzen, Bram Stoker Award-winning author of Grave Markings and Play Dead
"...fascinating and absolutely riveting...powerful and vivid prose...will stay with you long after you've closed the book."--Christina Sng, Bram Stoker Award-winning author of A Collection of Nightmares
Rooster Republic LLC, 9781946335302, 122pp.
Publication Date: November 19, 2018