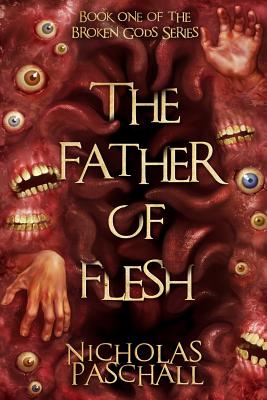 The Father Of Flesh (Paperback)
Darkwater Syndicate, Inc., 9781946378071, 390pp.
Publication Date: June 15, 2017
Other Editions of This Title:
Hardcover (3/1/2018)
* Individual store prices may vary.
Description
Terror befalls a rural Chinese village when an ancient evil awakens from its slumber. Within days, the villagers start transforming into horribly deformed blobs of skin with an unslakable hunger for human flesh. The town is soon overrun by an ever-growing mass of skin that devours livestock, houses, and people.

The Chinese government calls in Professor Davis Nickels to investigate the otherworldly horror. A centenarian, occultist, and professor of archaeology, Davis is no stranger to the paranormal, having spent a lifetime battling monsters from beyond human understanding. But age is catching up to the old professor, and this new threat is bigger than anything he's ever faced. With the help of two graduate students and the Chinese military, he sets off to thwart the ancient menace before it can engulf the world.