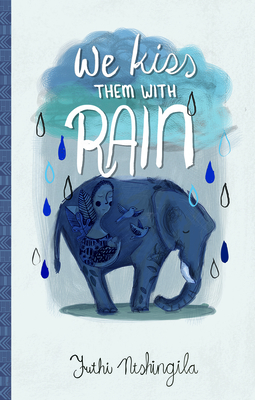 We Kiss Them with Rain
Paperback

* Individual store prices may vary.
Description
Selected as a 2019 Outstanding International Book by the United States Board on Books for Young People (USBBY)
Ntshingila's lyrically wrought North American debut is a slim yet satisfying novel sure to trigger a wide range of emotions.Kirkus, starred review
It is a story about joy and hope and courage, and what it means to lift up others and be lifted oneself, and how one young girl found her voice in a world seemingly determined to take it away.Shelf Awareness, starred review
The terrible thing that steals 14-year-old Mvelo's song leads to startling revelations and unexpected opportunities.
Life wasn't always this hard for 14-year-old Mvelo. There were good times living with her mother and her mother's boyfriend. Now her mother is dying of AIDS and what happened to Mvelo is the elephant in the room, despite its growing presence in their small shack. In this Shakespeare-style comedy, the things that seem to be are only a fa ade and the things that are revealed hand Mvelo a golden opportunity to change her fate. We Kiss Them With Rain explores both humor and tragedy in this modern-day fairy tale set in a squatter camp outside of Durban, South Africa.
Catalyst Press, 9781946395047, 172pp.
Publication Date: March 13, 2018
About the Author
Futhi Ntshingila: Futhi Ntshingila grew up in Pietermaritzburg, South Africa. Now she lives and works in Pretoria. She is a former journalist and holds Masters Degree in Peace Studies and Conflict Resolution. She loves telling stories about the marginalized corners of society, which includes women and children in South Africa and particularly those who live in the squatter camps. In her two novels, she features strong women who empower themselves despite circumstances that seek to disempower them. We Kiss Them With Rain is her debut into the North American market.