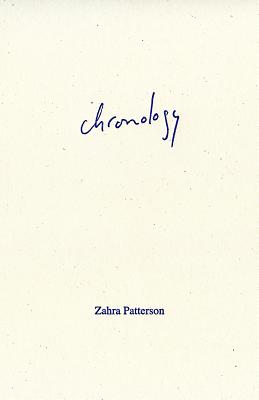 Chronology (Paperback)
Ugly Duckling Presse, 9781946433022, 96pp.
Publication Date: March 1, 2019
* Individual store prices may vary.
Description
Literary Nonfiction. Essay. Taking as its starting point an ultimately failed attempt to translate a Sesotho short story into English, CHRONOLOGY explores the spaces language occupies in relationships, colonial history, and our postcolonial past. It is a collage of images and documents, folding on words-that-follow-no-chronology, unveiling layers of meaning of queering love, friendship, death, and power. Traveling from Cape Town to the Schomburg Center in New York, Zahra Patterson's CHRONOLOGY reveals and revels in fragments of the past-personal and the present-political.