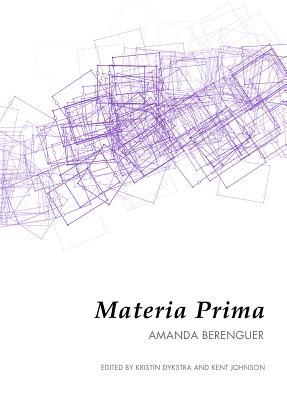 Materia Prima
Paperback

* Individual store prices may vary.
Description
Poetry. Latinx Studies. Edited by Kristin Dykstra and Kent Johnson, with translations by Gillian Brassil, Anna Deeny Morales, M nica de la Torre, Kristin Dykstra, Kent Johnson, Urayo n Noel, Jeannine Marie Pitas, and Alex Verdolini. Includes an introduction by Roberto Echavarren and an interview conducted by Silvia Guerra. This is the first English-language collection of Amanda Berenguer's poetry. A key contributor to Uruguay's famed literary Generaci n del 45, Berenguer (1921-2010) stands among the most important post-World War II poets of Latin America, along with her now-legendary compatriot Marosa di Giorgio. Berenguer's poetry, stylistically and conceptually varied, ranges from classic, measured lyric to Dickinson-inspired gnomic utterance; from metaphysical and erotic rhetorical effusion to condensed and radically concrete experiment; from seemingly apolitical languor to pointed ideological dissent. The poems included in this edition span a large portion of Berenguer's career and are taken from seven of her books--Materia Prima (1966), Composici n de Lugar (1976), Identidad de ciertas frutas (1983), La dama de Elche (1985), La botella verde (1995), La cuidadora del fuego (2010)--and from a book of selected poems from 1968-1984, Con el tigre entre las cosas (2002). A special section of this edition is dedicated to her visual poems, including pieces that appeared in magazines in the early 1970s.
Ugly Duckling Presse, 9781946433060, 272pp.
Publication Date: March 1, 2019