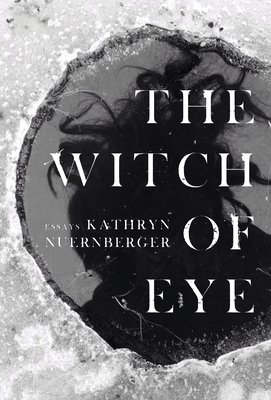 The Witch of Eye
Paperback

* Individual store prices may vary.
Description
This amazingly wise and nimble collection investigates the horrors inflicted on so-called "witches" of the past. The Witch of Eye unearths salves, potions, and spells meant to heal, yet interpreted by inquisitors as evidence of evil. The author describes torture and forced confessions alongside accounts of gentleness of legendary midwives. In one essay about a trial, we learn through folklore that Jesus's mother was a midwife who cured her own son's rheumatism. In other essays there are subtle parallels to contemporary discourse around abortion and environmental destruction. Nuernberger weaves in her own experiences, too. There's an ironic look at her own wedding, an uncomfortable visit to the Prague Museum of Torture, and an afternoon spent tearing out a garden in a mercurial fit. Her researched material is eye-opening, lively, and often funny. An absolutely thrilling collection.
Sarabande Books, 9781946448705, 144pp.
Publication Date: February 16, 2021
About the Author
Kathryn Nuernberger is the author of three poetry collections, Rue, The End of Pink, and Rag & Bone, as well as the essay collection Brief Interviews with the Romantic Past. A recipient of grants and fellowships from the NEA, H. J. Andrews Experimental Forest, Bakken Museum of Electricity in Life, and American Antiquarian Society, she was awarded the James Laughlin Prize from the Academy of American Poets and has twice been included on the list of Best American Notable Essays. She teaches on the faculty of the MFA program at the University of Minnesota.
1. With which witch in this book do you identify most closely or personally?
2. Of all the spells described in this book, which one would you most like to try yourself?
3. How are the historical figures in this book similar to or different from your earlier ideas about who witches were?
4. Michel de Certeau has said that the key question of a historian is to discover what makes ideas become thinkable. What factors do you think make witch trials thinkable in different times and places throughout history?
5. In many accounts of the Salem witch trials, Titiba is blamed for the craze that overtook the village. Why do you think there has been such a rush to scapegoat her in this way and what factors do you think contributed to this defining moment in American history?
6. Most accused witches eventually confessed, under pain or threat of torture. Why was it so important to the inquisitors to hear that testimony and why was it so significant when women like Lisbet Nypan, Titiba, and Maria Barbosa withheld such confessions?
7. There are many similarities between Hildegaard von Bingen and Angela de la Barthe. Why was the former canonized as a saint while the latter was executed for witchcraft?
8. There is a fair amount of overlap between the history of witch trials and the history of midwifery. What socio-historical forces and ideologies have caused suspicions of malfeasance to be attached to the profession of midwifery?
9. The historian Laura de Mello e Souza has written that through a sub-altern mode of historiography, "it becomes possible to make out faces in the crowd, to extend the historical concept of 'individual' in the direction of lower classes." What are the challenges in telling the stories of accused witches with historical accuracy?
10. Which of the accused witches do you most want to know more about?