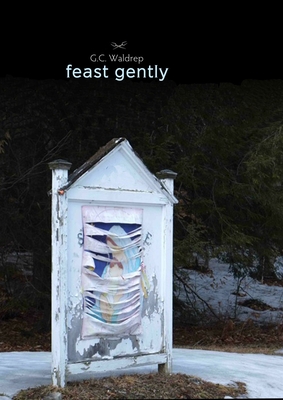 Feast Gently (Paperback)
Tupelo Press, 9781946482112, 94pp.
Publication Date: May 1, 2018
* Individual store prices may vary.
Description
Poetry. In his most autobiographically transparent (and most comical) collection to date, Waldrep explores the intersections between body and spirit, faith and action. These are lyrics of incarnation, of method and meat-hood, of illness and the vicissitudes of love, earthly as well as heavenly, occupying the space between desire and gratification, between pain and praise. "How can a poet in the 21st century still speak in tongues? How can a poet--in any century--NOT do just that? Here is my evidence: G.C. Waldrep is a poet interested in wooing the reader with the very hum of his words. But what are words for such a poet? What happens to our words when bees disappear and 'we are the smoke, we are only the smoke'? What happens to speech when our friends die? At that brink, at his friend's funeral, Waldrep finds 'a verb of motion, the map / in which the body is wrapped.' This is devastating, yes, but also revealing. Revealing of what? Of another--altogether more magical--direction our speech can take. When his own grave illness finds him, what does Waldrep see? 'My breath was a glass / inside of which a single blossom hangs.' This is a book of visions, one that gives us a sound heard in extremity 'a poverty of music unstrung from the body...with a sailor's knife.' This is a last moment, when no story we pretend to tell of ourselves ever will suffice. Only the lyric will, its belling of a spell. I love Waldrep's work."--Ilya Kaminsky.