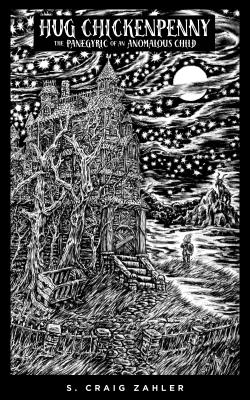 Hug Chickenpenny (Paperback)
The Panegyric of an Anomalous Child: The Panegyric of an Anomalous Child
Cinestate, 9781946487001, 264pp.
Publication Date: January 16, 2018
Description
Hug Chickenpenny: The Panegyric of an Anomalous Child
is a gothic, Dickensian take on the
Elephant Man
, as if David Lynch wrote a fable for unbalanced orphans.
Hug Chickenpenny is an anomalous child. Born from tragedy and unknown paternity, this asymmetrical and white-haired baby inspires both ire and pity at the orphanage, until the day that an elderly eccentric adopts him as a pet. The upbeat boy's spirit is challenged in his new home and as he is exposed to prejudiced members of society in various encounters. Will Hug and his astronautical dreams survive our cruel and judgmental world?
S. Craig Zahler is an award-winning screenwriter, director, novelist, cinematographer, and musician. He wrote and directed the films Bone Tomahawk and Brawl in Cell Block 99, and is the author of several novels, including Wraiths of the Broken Land, A Congregation of Jackals, and Mean Business on North Ganson Street.
About the Author
S. Craig Zahler is an author, screenwriter, director, cinematographer, and musician. Born in Florida, Zahler studied film at New York University, and worked for many years as a cinematographer and a catering chef, while playing heavy metal and creating some strange theater pieces. His debut western novel, A Congregation of Jackals, was nominated for both the Peacemaker and the Spur awards, and his brutal western novel, Wraiths of the Broken Land, will be a major motion picture from 20th Century Fox directed by Ridley Scott. Zahler wrote and directed the cult classic Indie Spirit Award-nominated film Bone Tomahawk, starring Kurt Russell and Patrick Wilson, plus the forthcoming Brawl in Cell Block 99, starring Vince Vaughn and Don Johnson. Zahler studies kung-fu and is a longtime fan of animation (hand drawn and stop-motion), heavy metal (all types), soul music, genre books (especially, horror, crime and hard sci-fi), old movies, obese cats, and asymmetrical robots.
Advertisement