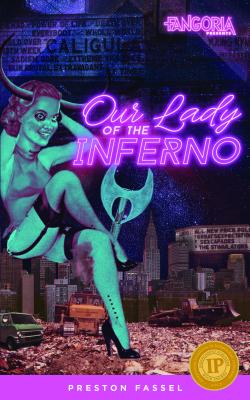 Our Lady of the Inferno (Paperback)
Cinestate, 9781946487087, 376pp.
Publication Date: September 11, 2018
Other Editions of This Title:
Paperback (12/28/2016)
* Individual store prices may vary.
Description
Spring, 1983. Sally Ride is about to go into space. Flashdance is a cultural phenomenon. And in Times Square, two very deadly women are on a collision course with destiny-- and each other. At twenty-one, Ginny Kurva is already legendary on 42nd Street. To the pimp for whom she works, she's the perfect weapon-- a martial artist capable of taking down men twice her size. To the girls in her stable, she's mother, teacher, and protector. To the little sister she cares for, she's a hero. Yet Ginny's bravado and icy confidence hide a mind at the breaking point, her sanity slowly slipping away as both her addictions and the sins of her past catch up with her... At thirty-seven, Nicolette Aster is the most respected woman at the Staten Island Landfill. Quiet and competent, she's admired by the secretaries and trusted by her supervisors. Yet those around her have no idea how Nicolette spends her nights-- when the hateful madness she keeps repressed by day finally emerges, and she turns the dump into a hunting ground to engage in a nightmarish bloodsport...
or
Not Currently Available for Direct Purchase