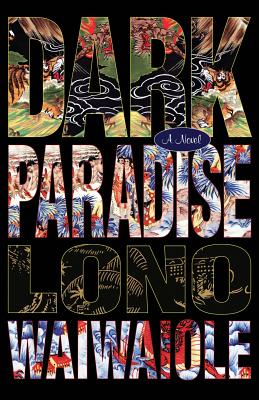 Dark Paradise
Paperback

* Individual store prices may vary.
Description
Buddy Kai and Dominic Rosario are enterprising native Hawaiian businessmen-competitors, actually-preparing to fight for control of the methamphetamine trade on the Big Island of Hawaii, where the population is small in relation to Oahu with it megapolis of Honolulu, but where the appetite for "ice"-as crystal meth is known in the local parlance-seems to both of them to be almost insatiable. When Buddy is approached by an L.A.-based Mexican cartel to be their main man on the Big Island, and becomes convinced that he and his particular cohorts and minions can go up against and defeat the entrenched Japanese organization, which has controlled all vice in the Islands, including the meth trade, since time immemorial, and which certainly has no intention of sharing, let alone being forced out, of such a lucrative criminal enterprise, the stage is set for Dark Paradise, Lono Waiwaiole's brilliant "Red Harvest in miniature," a noir novel-com-sociological study that truly tells it like it is, showing the society that has resulted from the policies of internal colonialism that have been practiced by the federal government of the United States, starting with the Calvinist missionaries of European descent and continuing through the last one hundred twenty-five years, with successive waves of imported foreign labor-Chinese, Japanese, Filipino, South Sea Islander-always with the native Hawaiians relegated to the bottom rung of the economic totem pole, where the only outs-just like in the mainland ghettos-are sports, entertainment, or drug-dealing. Maybe the situation will change some day, if enough people read and understand novels like Dark Paradise. *Starred Review* "Waiwaiole has an Elmore Leonard-touch with his lowlifes, injecting plenty of pop culture and humanizing quirks, but these guys never seem unrealistically lovable the way Leonard's rogues sometimes do. They're more like the cut-to-the-bone characters in a Daniel Woodrell novel, or even early Pelecanos-say, King Suckerman-loose cannons careening about a confined space: it's big, but it's still an island, and in the end, there's no place to run. Noir fans need to know about Waiwaiole right now. He's the real thing, and he's too good to miss." -Booklist.
Down & Out Books, 9781946502001, 352pp.
Publication Date: April 4, 2017