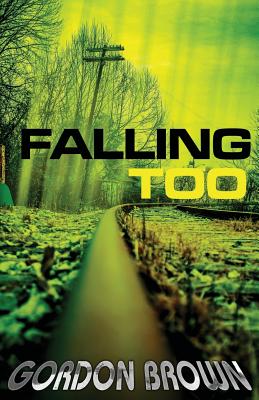 Falling Too
Paperback

* Individual store prices may vary.
Description
The Crime of the Century is about to be committed...again... In the early hours of a Thursday morning in August 1963, one of the UK's most famous crimes was committed when a Royal Mail train, heading from Glasgow to London, was robbed of 2.6 million. Over five decades later, the real mastermind behind the robbery, a man who got no credit, but who wants it, is determined to top the original robbery by stealing the entire wealth of a fleeing Glasgow crime lord from a train-in exactly the same spot that the original crime took place. Meanwhile Charlie Wiggs, a small-time unassuming accountant, discovers that his friend, Tina, has stolen a drawing worth 400,000 in a bid to get out from under crushing debt-and it's now in that same Glasgow crime lord's collection, on that very train. If Tina can't get the drawing back she'll go to jail-or worse. Desperate, she asks Charlie to help. Charlie has only one solution: team up with the violent, bitter mastermind and steal the drawing back-and in the process, become one of the most notorious train robbers in British history. Praise for FALLING TOO: "Falling Too is a praiseworthy encore to Brown's debut novel, Falling, and more fun than a barrel of Glenfiddish." -J.L. Abramo, Shamus Award-winning author of Circling the Runway "Gordon Brown's Falling Too starts at a gallop and doesn't let up. A highly enjoyable read that is as much fun as it is gritty and pacey. This is Tartan Noir at its finest." -Matt Hilton, author of the Joe Hunter thrillers Praise for FALLING: "Chaos reigns as the plot comes thick and fast in this thriller told from alternating perspectives of a brilliantly drawn cast of characters. If Guy Richie is looking for his next hit crime caper, he could do worse." -Daily Record "Throughout, Brown keeps a firm, skilful grip on his material in what turns out to be a very promising debut novel." -The Herald
Down & Out Books, 9781946502032, 264pp.
Publication Date: September 8, 2017