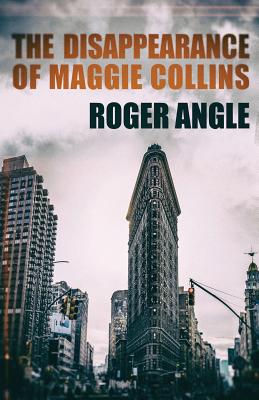 The Disappearance of Maggie Collins
Paperback

* Individual store prices may vary.
Description
Maggie Collins, a newly minted NYPD detective, is lovely enough to be a model but wants a career chasing bad guys. She volunteers to go undercover to catch a serial killer.

"Don't get in the car," her lieutenant says. But, of course, she gets into the car.

The killer thinks he is in love, but his idea of love is a little strange.

Praise for THE DISAPPEARANCE OF MAGGIE COLLINS:

"Roger Angle has a rare sensibility, part poetry, part literary fiction, and part nitty-gritty crime. I don't know another writer quite like him. Maggie Collins is the result." --Kem Nunn, author of Tapping the Source and Tijuana Straits

"The Disappearance of Maggie Collins is a page-turner, full of gritty New York flavor and driven by complex and interesting characters. With this novel, Roger Angle proves himself to be a noir poet who can dazzle us with dark beauty and bring us to the edge of our seats." --Adam Meyer, author of The Last Domino

"Razor-sharp NYC detective fiction set in the turbulent, grimy mid-eighties: hookers, pimps, and a serial killer. Captivating characters that kept me up all night." --John Shepphird, Shamus award-winning author of Bottom Feeders and The Shill Trilogy

"A grizzled detective, his reckless cop girlfriend, and a deeply disturbed killer on the tough streets of NYC in 1986. This story will grab you by the throat and not let go. Couldn't put it down." --DP Lyle, forensics expert, author of Murder and Mayhem and Deep Six

"NYPD Lt. Daniel Dupree is on the trail of a torture-killer of prostitutes, using his PD lover--Maggie Collins--as bait to trap the murderer. What follows is a blacker-than-noir journey through Manhattan's one-time pit of wickedness. Steeped in sex and violence, hinting at Dupree's redemption, this dark adventure is not for the faint of heart." --T. Jefferson Parker, author of The Room of White Fire and Swift Vengeance
Down & Out Books, 9781946502193, 332pp.
Publication Date: October 31, 2018