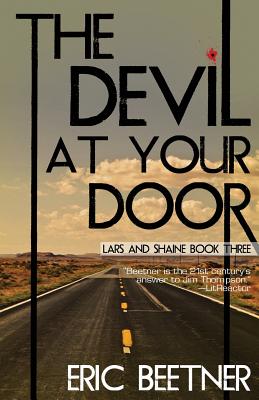 The Devil at Your Door (Lars and Shaine Crime Novel #3)
Paperback

* Individual store prices may vary.
Description
The final installment of the trilogy that is "like if you took Lawrence Block's famous hitman, Keller, and made him the lovechild of Elmore Leonard and Quentin Tarantino." (Criminal Element).
Lars and Shaine have returned to a quiet life on the islands, but for Lars there is unfinished business. When he gets information that will lead him to exact revenge on behalf of his young prot g , the young woman he's grown to think of as a daughter, he decides to take action in secret.
When he lands in a hospital Shaine is called in from a thousand miles away and she must take the lead in the last job of Lars' storied career of death for hire.
Facing his own aging body, Lars struggles to take a back seat to the youngster he has trained in his image. They'll face a local drug boss along with an old enemy as they work to fire the last bullet they'll ever need to--before one finds them first.
"Told with heart, humor, and sizzling cinematic prose, Eric Beetner's The Devil Doesn't Want Me is crime fiction at its most entertaining and marks the arrival of a bold new talent." --Peter Farris, author of Last Call for the Living
Down & Out Books, 9781946502438, 252pp.
Publication Date: February 12, 2018