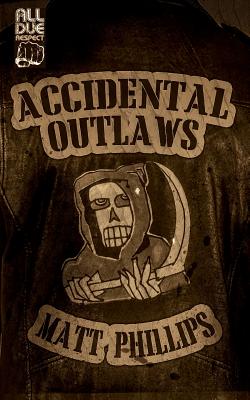 Accidental Outlaws
Paperback

* Individual store prices may vary.
Description
Three linked crime novellas that follow working class antiheroes as they indulge in theft, murder, and lawless shenanigans. Ain't no cops running things out this way. In "Mesa Boys," Ronnie plots a haphazard heist with a twisted con man. In "The Feud," tough-as-nails Rex lets his resentment for a local pot dealer cloud his judgement. And, in "Bar Burning," a mysterious drifter goes toe-to-toe with his new lady's psychotic ex-husband. Accidental Outlaws is a hellfire ride through working class America's angsty underbelly. Praise for ACCIDENTAL OUTLAWS: "The hardest hitting rural noir I've read in ages, like a mule-kick in the teeth." -CS DeWildt, author of Love You to a Pulp and Kill 'Em with Kindness "Just sh*t loads of good fun...trailer trash noir at its very best." -Grant Nicol, author of On a Small Island, The Mistake, A Place To Bury Strangers and Out On The Ice "Matt Phillips speaks fluently the language of the dispossessed... His whiskey-soaked prose can at times be as slick as a man slinging snake-oil, and other times as brutal as a baseball bat to the head." -Eryk Pruitt, author of Hashtag and Dirtbags "Phillips' writing is so multi-layered and deep...An author to watch out for." -Regular Guy Reading Noir.
All Due Respect, 9781946502445, 202pp.
Publication Date: December 1, 2017