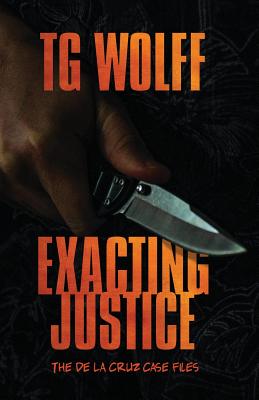 Exacting Justice
Paperback

* Individual store prices may vary.
Description
An unknown killer is waging a war on drugs. The murders are horrendous but with a silver lining--now stop signs are the only objects lingering on corners in the city's toughest neighborhoods. Half the city calls for the police to end the killer's reign. The other half cheers the killer on, denouncing the tactics but celebrating the progress police haven't been able to achieve.
The gritty details of Cleveland's drug underworld are nothing new to Homicide Detective Jesus De La Cruz. Two years earlier, Cruz worked undercover narcotics and was poised for a promotion that would have placed him in a coveted position within the drug organization. The deal went bad. Now he has a new face, a new job, and a new case.
The killer moves through the streets with impunity, identity still unknown. Demands for progress from his superiors, accumulated grief of the victim's relatives, growing pressure from the public, and elevated stress from his family quietly pull Cruz apart. With no out, the detective moves all in, putting his own head on the line to bait a killer.
Praise for EXACTING JUSTICE:
"TG Wolff's Detective De La Cruz is caught in the crosshairs of solving heinous crimes, defending himself against a wrongful lawsuit, helping an abusive drug dealer's family, thwarting his mother's matchmaking, and falling in love. Pit against those who subvert justice and twist the law to suit their own ends, Cruz stands true while suffering his own demons--everything a hero should be. Wolff's unsentimental and precise writing draws readers. Add Exacting Justice to your 'to be read' pile." --E. B. Davis, mystery author
"Working with an incarcerated population, I deal regularly with people who have made poor life decisions but who can be inherently funny, surprisingly talented, or overly concerned. I know that simple labels of 'good' and 'bad' don't work in the real world. In Exacting Justice, TG Wolff created characters just as messy, complicated, and dynamic as real life that keep you wanting to read page after page." --Vincent Giammarco, Director of Behavioral Health Care
Down & Out Books, 9781946502506, 344pp.
Publication Date: April 23, 2018