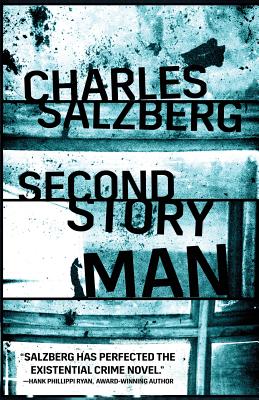 Second Story Man (Paperback)
Down & Out Books, 9781946502551, 288pp.
Publication Date: March 26, 2018
* Individual store prices may vary.
Description
Francis Hoyt, arrogant, athletic, brilliant, manipulative and ruthless, is a master burglar. He specializes in stealing high-end silver, breaking into homes that seem impenetrable. He's never been caught in the act, although he has spent some time in prison on a related charge, time he used to hone his craft and make valuable connections.
Recently retired from his job with Connecticut's attorney general department, Charlie Floyd is a brilliant but stubborn and experienced investigator. He receives a phone call from Manny Perez, a Cuban-American Miami police detective. Perez, who's worked with Floyd previously, wants to enlist the former investigator in his efforts to put an end to Francis Hoyt's criminal career. Floyd accepts the offer and they team up to bring Hoyt to justice.
Second Story Man, told in alternating chapters, representing Hoyt's, Floyd's and Perez's points-of-view, develops into a cat-and-mouse contest between the two lawmen and this master burglar. As Floyd and Perez get closer to their prey, Hoyt finds out they're after him and rather than backing down, he taunts them, daring them to bring him in. The stakes get higher and higher, and Hoyt, who is always concerned about proving he's the best at what he does, even resorts to murder. The story climaxes in a confrontation between the three men.
Praise for SECOND STORY MAN:
"Second Story Man is a down and dirty game of cat and mouse, only this time there are two cats and the mouse hasn't yet seen the trap that can touch him. Are two cats better than one? Read it and see." --Reed Farrel Coleman, New York Times bestselling author of What You Break
"Salzberg is a superb wordsmith, with an honest ear for dialogue, and a delight in plot twists. If you're not already a Salzberg fan, read this book; you will become one." --Michael Sears, Edgar Award nominee and Shamus Award winner for Black Fridays
"With Second Story Man, Charles Salzberg works his magic on the old cat-and-mouse game: he adds an extra cat, a (Michael J) foxy mouse, and a mousetrap you won't see coming until it snaps shut." --Tim O'Mara, Barry Award-nominated author of the Raymond Donne mysteries
"Traversing my old stomping grounds, from Connecticut to South Beach, I loved the local touches and flavors. But what hit me hardest is how much this plays like a re-envisioned Michael Mann's Heat. The terse dialogue, two men on opposite sides of the law but oh-so-much alike, the chess match. I would've liked to see that movie."--Joe Clifford, author of the Jay Porter thriller series
"Terrific. And the riveting Second Story Man is also a master class in voice and dialogue and storytelling. This caper about three men--two cops and a burglar--reinventing themselves for the second stories of their lives is unique, textured and even hilarious. Charles Salzberg has perfected the existential crime novel--and this one will break your heart." --Hank Phillippi Ryan, Anthony, Agatha and Mary Higgins Clark Award-winning author
"Charlie Floyd and Manny Perez are a new and most welcome team on the investigative scene. Now that they've dispensed with master burglar Francis Hoyt--or have they?--I'm expecting, and looking forward to, more of their unique take on how to bring down evil-doers." --SJ Rozan, Edgar Award-winning author of Ghost Hero