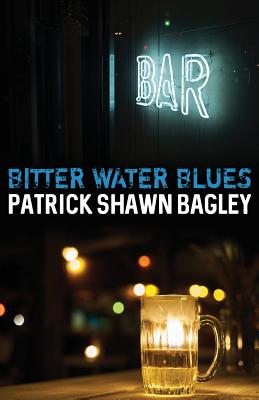 Bitter Water Blues
Paperback

* Individual store prices may vary.
Description
Joe Collins used to be Joey Connolly, alias Joey Kotex, an infamous enforcer for the Petucci crime family. He left that world behind to run a blues club in Chicago, but Carl Petucci finds Joe and forces him to do one last job. Joe's assignment takes him to Wesserunsett, a small Maine town that has seen better days. With a friend's life at stake, Joe must kill a porn director and recover a video starring Petucci's niece. Easier said than done, as the target's girlfriend, Wanda, is a Wesserunsett cop. Then there's Hag, a wannabe hitman, and his buddy Earl. Hag's looking to make a killing in the killing business. As Joey, Wanda, and Hag each pursue their own agenda, they move ever closer to a bloody showdown.

Praise for BITTER WATER BLUES:

"A glorious boilermaker of noir and East Coast gothic. The action is as taut as a sprung snare and Bagley tightens the screws with every page." --Laird Barron, author of Swift to Chase

"There ain't much quaint and cuddly about Patrick Shawn Bagley's Maine, where the only folks more dangerous than the thugs and gangsters From Away are the locals. Bagley sandblasts the chipped veneer of small-town charm to expose the rot beneath. Bitter Water Blues is a vivid, unflinching portrait of desperate people struggling at the margins of society to survive." --Chris F. Holm, author of The Collector trilogy and The Killing Kind

"Bagley's debut novel is pitch perfect crime fiction, as dark and raw as it gets with a rich tapestry of intersecting characters who bring a beleaguered blue collar New England community to life with the style and powerful punch of a seasoned veteran...a story of redemption and revenge, second chances gone awry, double-crosses and finding loyalty where it counts, even if a little too late...a refreshingly masterful new voice in noir, and highly recommended." --Ed Kurtz, author of Nothing You Can Do
Down & Out Books, 9781946502681, 334pp.
Publication Date: March 19, 2018