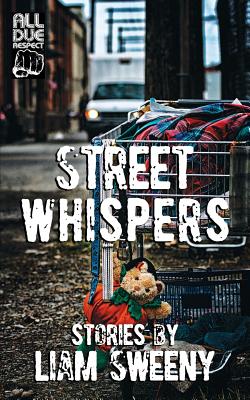 Street Whispers
Stories
Paperback

* Individual store prices may vary.
Description
An eclectic collection of pulp, grit and noir stories inspired by the Capital Region of New York, a rust-belt crossroads in the shadow of the city that never sleeps. Here's a trip led by fat slobs in smoky, vomit-stained cabs, heading to the oasis of the strip club on a street lined with rusted out factories, ventilated with beer cans and rocks. No heroes and villains in these pages, just shades of grey and characters making choices between bad and worse. Tales of woe and macabre, the profane and ordinary dance with each other in a building where the forgotten stay, passing their street whispers like bottles from the bottom shelf. Praise for STREET WHISPERS: "Liam Sweeny is my new favorite crime writer, hands down." -CS Dewildt, author of Kill 'Em with Kindness
All Due Respect, 9781946502865, 160pp.
Publication Date: February 7, 2018