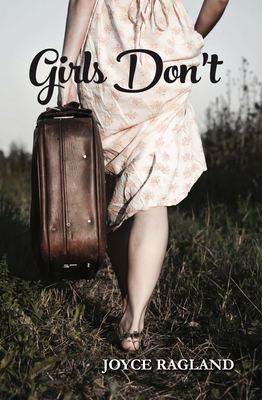 Girls Don't (Paperback)
Goldminds Publishing, 9781946504036, 192pp.
Publication Date: October 10, 2017
* Individual store prices may vary.
Description
Sixteen-year-old Lorena is a science nerd at a time when girls don't do science. It's 1962 and the message from President Kennedy's Committee on the Status of Women isn't well received in her conservative community. Lorena plays the roles expected of a good girl. She's Lorena to her teachers, Lor to her friends, and Reenie to her Dad. She can't make her parents understand why she doesn't want the traditional role of teacher, nurse, or secretary like her older two sisters do. Her cousin Ronnie understands her dreams, but her best friend Carly is so confident of Lor's abilities in science, band, school, and life that she doesn't really listen to Lor's worries. Then Lorena's home burns and Carly gets sent to Oklahoma to help an elderly aunt. Carly has an emergency appendectomy - except community gossip says something else, something too awful to name. Lor deals with so many crises she's about to give up on her dream when help comes from a totally unexpected source. Never in her wildest imagination would she have predicted the end of the crazy, rad summer of 1962.
About the Author
Joyce Ragland grew up on her dad's family farm - a modernized dairy business - but she could hardly wait to escape. "Get out and make something of yourself," her mother urged. At 17, college. Four university degrees, work in three states and one Canadian province,back to the US, and Ragland found herself downsized. Tired of the academic rat race, she decided it was time to retire back home, and write. After two academic books and various articles, short stories, poetry published during the academic career, she turned to fiction. Then she learned about her alma mater high school - still tiny and classified as rural poor - shaking up the national stage with a robotics team. On the shelf went the fiction (temporarily) and she began research on a YA nonfiction book first called The Life and Times of FRED (fuel replenishing energy-efficient droid), then Team FRED, then she asked students in the story to choose a title. DREAD THE FRED's book launch has sales off to a roaring start, and the author smiling!