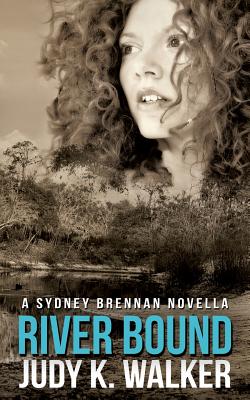 River Bound
A Sydney Brennan Novella
Paperback

* Individual store prices may vary.
Description
Is it bad luck to get held at gunpoint on a first date?
Sydney Brennan isn't exactly the outdoors type, but the Tallahassee PI can't say no when her investigator friend Mike Montgomery asks her on an unconventional first date. A lazy day canoeing down an idyllic Florida Panhandle river, with Mike providing a picnic lunch and most of the paddle power-what could go wrong? A lot, and this time it's not even Sydney's fault.

Soon Syd and Mike find themselves entangled in someone else's imploding criminal enterprise, with no easy way out. Because when you're River Bound, everyone gets swept downstream...

River Bound is a novella featuring the Florida private investigator with a knack for getting into trouble who doesn't know when to quit. The Sydney Brennan Mysteries are a great fit for Sue Grafton fans who've already blown through the alphabet. (See below for reading order.)

So if you're looking for a mystery with believable characters and "just enough humor to offset the dark," click to download and read River Bound today
Judy K. Walker, 9781946720054, 140pp.
Publication Date: December 21, 2017
About the Author
A recovering criminal attorney, Judy K. Walker has enough spare letters after her name (and student loan debt) to suggest that insatiable curiosity is something fictional private investigator Sydney Brennan inherited from her creator. Fortunately, Judy's curiosity rarely involves murders. She also writes the Dead Hollow Trilogy, an Appalachian thriller series with a touch of the paranormal that taps into her West Virginia origins. Judy writes from her home in Hawaii, where she is surrounded by husband, dogs, cat, and assorted geckos. If she's not tapping away at her computer, she's probably sweeping tumblepuppies (the piles of accumulated critter hair).