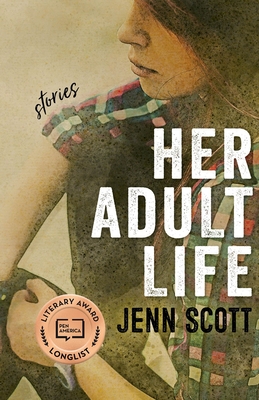 Her Adult Life (Paperback)
Stories
Acre Books, 9781946724021, 192pp.
Publication Date: January 9, 2018
* Individual store prices may vary.
Description
Fiction. The characters who populate Jenn Scott's debut collection are both trapped and adrift. Stuck in dead-end jobs or stagnant relationships or simply caught in the grip of their own inertia, they opt out, act out, and strike out, searching for emotional sustenance in a landscape of pointless patterns and dwindling hopes. Cuttingly clever remarks and excoriating observations act as shields--thrown up to protect an aching vulnerability, a bewildering sense of loss...of being lost in a world rife with expectations, where responsibility is ritualistic and meaning elusive. In stories sharply funny and deeply poignant, situations that delight and discomfit, Scott explores "the complicated, or simple, ways in which we settle.