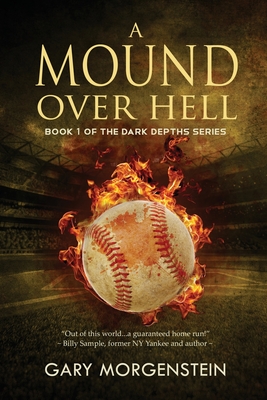 A Mound Over Hell (Dark Depths #1)
Paperback

* Individual store prices may vary.
Other Editions of This Title:
Hardcover (3/3/2020)
Description
It's 2098 and the last season of baseball--forever. After the ravages of WWIII, the once all-American sport is now synonymous with terrorism and treason. Holograms run the bases for out-of-shape players and attendance averages fifteen spectators per game. The only ballpark left is the former Yankee Stadium.
America, nearly wiped out by radical Islam, has established a society based on love. Religion, social media, and the entertainment industry have been outlawed. All acts of patriotism are illegal, and the country is led by Grandma. Heading up the Family in her home base in the Bronx, she works tirelessly to build a lasting legacy for the future.
As baseball historian Puppy Nedick prepares for opening day, a chance encounter lands him face-to-face with former baseball greats. Determined not to go down without a fight, the players band together to revitalize the game for one last hurrah.
But not everyone wants peace. Will baseball become the catalyst for WWIV, or will it save America?
BHC Press, 9781946848017, 520pp.
Publication Date: March 29, 2018