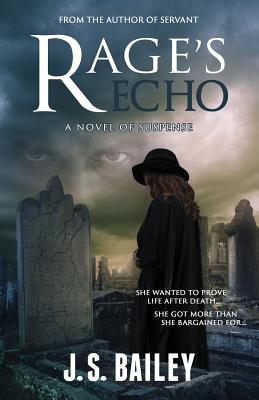 Rage's Echo (Paperback)
BHC Press/Open Window, 9781946848109, 352pp.
Publication Date: April 26, 2017
Other Editions of This Title:
Paperback (6/5/2015)
Paperback (10/1/2013)
* Individual store prices may vary.
Description
He longs for heaven...and for revenge.
Jessica Roman-Dell, a paranormal investigator from small-town Ohio, wants to find a ghost to prove that life continues after death. Little does Jessica realize the danger she'll face when the spirit of a murder victim named Jerry Madison follows her home from a graveyard one night and refuses to leave.
Jerry says he is lonely. He wishes to go to heaven because watching the world pass by without him is more unbearable than death itself. But Jerry is there for another reason that will hit closer to home than Jessica ever could have imagined.
For Jerry is not as innocent as Jessica thinks. Like his murderers, he, too, has killed--and he will stop at nothing to send those responsible for his death to the grave.