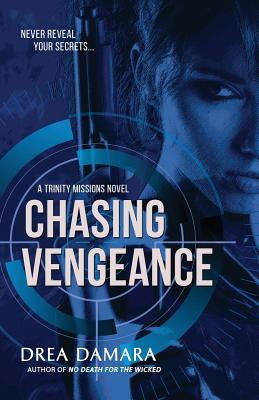 Chasing Vengeance (Trinity Missions #1) (Paperback)
BHC Press, 9781946848208, 264pp.
Publication Date: April 30, 2017
Other Editions of This Title:
Hardcover (7/18/2019)
Paperback (5/13/2016)
* Individual store prices may vary.
Description
Never reveal your secrets...
Trinity, an intelligence organization known only through whispers, specializes in covert action. Heading up this modern-day operation is founder Gerry Strakner and his team of skilled misfits. The key to staying alive lies within their code: never divulge your greatest fears or darkest secrets. But sometimes the past refuses to stay buried...
While his organization is under attack, Gerry must let his favorite operative, Caria, fend for herself against a vicious arms dealer. When he learns that she is caught in the crosshairs, his only hope is he's taught her enough to stay alive.
Now Gerry must call in an old favor to save Caria. Ivan Skavinsk, a reclusive mercenary, is the one man skilled enough to infiltrate the playing field of assassins. But which side is he truly working for? Does loyalty have an expiration date or will deception burn everyone within its reach?