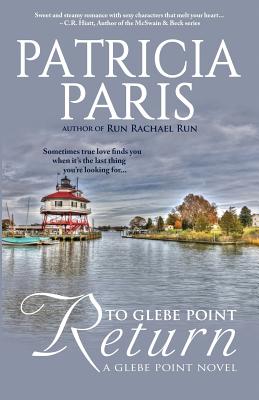 Return to Glebe Point
Paperback

* Individual store prices may vary.
Other Editions of This Title:
Paperback (7/13/2015)
Description
After leaving Glebe Point, Maryland over five years ago, Charlene Morrison has returned to the sleepy town she grew up in on Maryland's Chesapeake Bay, the one place she hopes she can start over, rebuild her shattered life, and escape the abusive relationship that almost destroyed her.
Surrounded by a loving family, and the refuge of Glebe Point's small town comfort, Charlie opens a gourmet cupcake shop and begins to take charge of her life again. She has a plan, and after her last relationship there's no room in it for a man. But she didn't plan on Cooper Barone, the sexy real estate agent who owns the business next to her shop and makes her question her self-imposed celibacy.
Cooper knew the first time he met Charlene she had baggage--secrets. Despite his attraction to the whiskey-eyed beauty, he thinks getting involved with her would be a mistake. Unfortunately, every time he sees her, he does something stupid--like kiss her--and sampling those honeyed lips only makes him want her more.
As Charlie and Cooper begin to grow close, Charlie believes she's turned a corner and happiness may be within her grasp. But just when everything seems to be working in her favor, the past rears its ugly head and she must dig deep within herself for the strength to confront it head-on, or lose everything she loves most.
BHC Press, 9781946848291, 232pp.
Publication Date: May 2, 2017