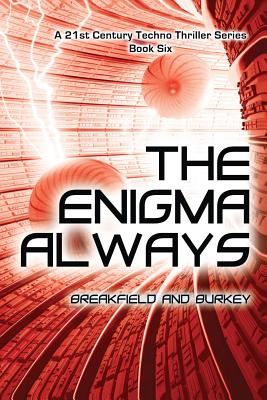 The Enigma Always (Paperback)
Icabod Press, 9781946858184, 378pp.
Publication Date: March 8, 2017
* Individual store prices may vary.
Description
Book 6 of The Enigma Series, offers a thrilling exploration of the intersection of cyber technology, medical science, and human greed, The Enigma Always incorporates technical facts, big data analytics, and real-world hacking techniques into a fast-paced story with elements of romance and intrigue.
The R-Group is fighting at the forefront of the cyber wars, battling against an evil force seeking to harness supercomputer technology to reengineer humans at the cellular level. In parallel, returning cyber-thugs are interjecting their brand of technology domination, which must be thwarted.
Dr. Xavier Pekoni has morally-devoid and ethically-challenged intentions regarding his fountain of youth project. Using nanotechnology and DNA mapping, Pekoni is close to reaching his goal of extending human life ten-fold and will stop at nothing to achieve his objectives.
Pekoni's scientific advancements are all-consuming for him, regardless of the immoral implications or the resulting negative consequences. The team must go to great lengths to make sure this technology isn't unleashed, as it could have devastating penalties for society.
R-Group and the CATs team must use the full range of their intelligence and technological savvy to fight Pekoni. But two top team members, Petra and Jacob, are missing from the action as they fight to vanquish their personal demons.