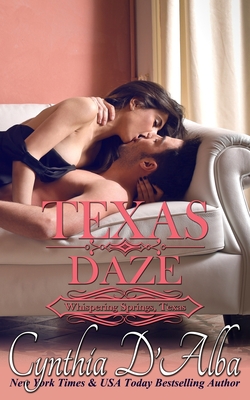 Texas Daze
Paperback

* Individual store prices may vary.
Description
A quick fling can sure heat up a cowgirl's life. When a devastating discovery ends Marti Jenkins' engagement, she decides to play the field for a while. A ranch accident lands her in the office of Whispering Springs' new orthopedic doctor, Dr. Eli Boone. And yeah, he's as hot as she's been told. Dr. Eli Boone is temporarily covering his friend's practice and then it's back to New York City and the societal world he's lives. He's not looking for a wife, but he wouldn't say no to a quick tumble in the sheets with the right woman. Due to ridiculous challenge, Eli has to learn to ride before he leaves town. He turns to the one person who can help him win the bet, Marti Jenkins. As he learns to ride a horse, Marti does a little riding of her own...and she doesn't need a horse.
Riante, Inc., 9781946899064, 202pp.
Publication Date: January 16, 2018