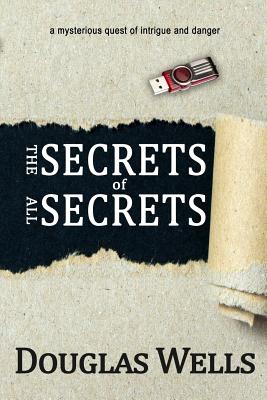 The Secrets of All Secrets
Paperback

* Individual store prices may vary.
Description
Zane, a seminary and grad school dropout, obtains a USB drive left by a cloaked figure on a bridge in the middle of the night. The drive's content offers Zane "The Secrets of All Secrets"-a tantalizing proposal for someone who has nothing left to lose. Following the drive's directions, Zane heads to Florida where he encounters Dali, a poor waitress who received an identical USB. Initially clashing, they band together, taking a chance that The Secrets are genuine as they receive more instructions from their USBs. Four conflicted government operatives; an extremely tall corporate executive with an extremely short, scholarly hit man in tow; and two crackbrained, fringe-element, anti-government separatists are after The Secrets-and are all willing to kill to get them. Zane, Dali, and their pursuers encounter an armadillo festival, visit a nudist resort, and hang out with a presumed dead '60s rocker. Pandemonium occurs at each venue with Zane and Dali one step ahead of everyone... that is, until all parties convene for a climactic confrontation over The Secrets.
Touchpoint Press, 9781946920072, 224pp.
Publication Date: May 10, 2017
About the Author
Douglas is a Professor of English at Gulf Coast State College in Panama City, Florida. He is the father of two grown sons, and he lives with his wife and two cats in Panama City Beach.