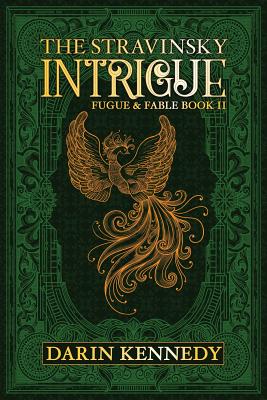 The Stravinsky Intrigue
Paperback

* Individual store prices may vary.
Other Editions of This Title:
Hardcover (3/25/2019)
MP3 CD (11/12/2019)
Paperback (3/13/2017)
Description
"Unique and fresh... Like nothing else out there "
Mercedes Lackey
New York Times Best Selling Author of Firebird and Black Swan

"Fast moving and multilayered. Will please readers of thrillers and fantasy alike."
Misty Massey
Author of Mad Kestrel

"An amazing world with an entrancing tapestry of magic and mystery set against a backdrop of beautiful music... A must -read "
Linda Robertson
Author of The Persephone Alcmedi series and Jovienne

Nine months have passed since psychic Mira Tejedor last walked the halls of Anthony Faircloth's adolescent mind. All but family now, Mira is relocating to Charlotte, NC, not only for a much-needed change of scenery, but to further her burgeoning relationship with Dr. Thomas Archer. On the eve of her move, however, a new threat emerges.

Young girls from every corner of Charlotte are falling catatonic, a condition eerily similar to the illness from which Mira rescued Anthony the previous fall. Mira reluctantly agrees to help Detective Calvin Sterling with the case and soon finds herself pulled into a new pair of fantasy worlds, both borne from the brilliant mind of Igor Stravinsky.

In the world of The Firebird, Mira becomes the warrior Ivanovna and battles an immortal evil threatening to steal the girls' souls for all eternity. In the Russian fair from Petrushka, she assumes the role of Ballerina, one of three magical puppets who dance at the whim of a cruel Charlatan. Torn between Moor and Clown, bizarre doppelgangers of the two vastly different men in her life, and threatened at every turn by a sorcerer who craves her very essence, Mira must navigate the cruel deceptions of both worlds and win, or her life and the lives of a dozen innocents will be forfeit.
Falstaff Books, LLC, 9781946926715, 306pp.
Publication Date: January 3, 2019