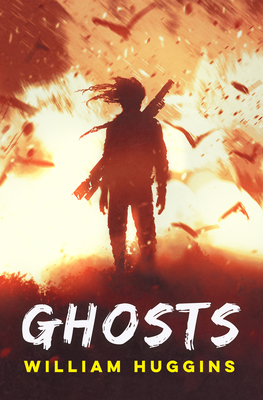 Ghosts
Paperback

* Individual store prices may vary.
Description
On the newly-discovered planet of Dorset, a small village of travelers try to establish a community. However, Dorset's ecology quickly proves more complex than settlers expected. Led by Celly, the sole surviving warrior of the circle, the people grapple with unforeseen threats. Yet the challenge goes deeper than anyone suspects. Celly, whose memory stands as prodigious as his physical skills, remembers things no one else knows. Can the village survive the revelations of Dorset's forgotten past?
Praise For Ghosts…
"A gripping, multilayered tale of faith and survival set against the backdrop of planetary colonization." — Juliana Rew, Editor, Third Flatiron Publishing
"Huggins' Ghosts is stunning. He crafts an engaging new world out of the dusty canyons of the former without sacrificing description and character depth. His prose is lyrical, for it shares a poignant song of the past; meanwhile, Huggins' characters struggle to compose a new verse because of what they have left behind and what still follows them." — Emily Hoover, reviewer for The Los Angeles Review
"Ghosts is a story of awakening to a truth that has always been there, finally illuminated as walls are breached and surrender to diversity and change triumph over the drive to be in control. Gripping from the very first page, by the end, you may have a new idea of what it can mean to soften into who you are meant to be. A poignant reminder the past cannot be forgotten—and when placed in the light, has the power to transform fear into compassion." — Heidi Barr, author of Woodland Manitou
Owl House Books, 9781947003439, 100pp.
Publication Date: October 29, 2019
About the Author
William Huggins lives, writes, works, and explores the desert southwest with his wife, daughter, and three rescue dogs. Due to his father's work for the United States Air Force, he moved a lot and thus loves to travel. He has an MA in Literature from University of Nevada, Las Vegas. His short fiction and essays have appeared in various media, including Third Flatiron Anthologies, The Canadian Review of Comparative Literature, The Journal for Critical Animal Studies, and Critical Insights: Louise Erdrich.