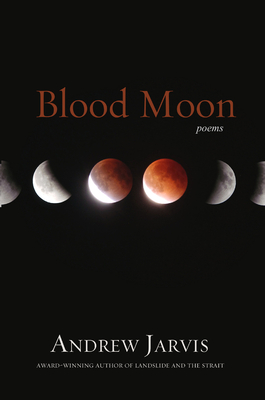 Blood Moon (Paperback)
Poems
Homebound Publications, 9781947003910, 104pp.
Publication Date: June 26, 2018
* Individual store prices may vary.
Description
A "Blood Moon" is a phrase that describes the red corona that appears around the moon during an eclipse. It is a physical manifestation of an event that appears strange and frightening, and is also natural. In Blood Moon, Jarvis writes multisensory natural and spiritual metaphors to explore the struggle of contemporary peoples to retain their homeland, ancestry, and watershed in an encroaching, overpowering metropolitan world.  
About the Author
Andrew Jarvis is the author of Choreography, Sound Points, and Ascent. He also has published poems in many established literary magazines. The Strait is his debut full-length poetry collection. Andrew writes about the natural, cultural, and anthropologic histories of the world, with specific attention to the rugged landscape of the Pacific Northwest. He also judges poetry contests and edits anthologies for Red Dashboard LLC. Andrew holds an M.A. in Writing (Poetry) from Johns Hopkins University.