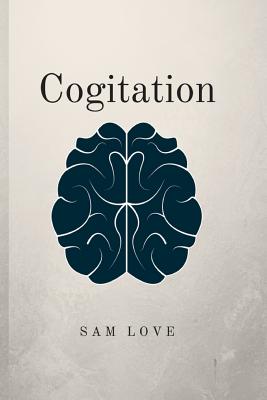 Cogitation
Paperback

* Individual store prices may vary.
Description
Cogitate--verb: To think deeply about something; meditate or reflect.
In this over-stimulated fast-paced society everyone is so busy there is no time for cogitation. Now only rebels and misfits cogitate. What a pity.
To correct this contemporary problem poet Sam Love uses poetry to examine the cracks in our culture. Cracks that can have devastating personal, ecological and social consequences.
For him cogitation is a metaphor for the power of poetry to provide insights that can recreate our so-called modern world and heal beleaguered souls.
Far from doom and gloom, Cogitation showcases a wit that will make you smile.
By understanding the interconnections surrounding a single event, product or object he believes we can gain new clarity about healing our world. It doesn't matter if he's riffing on the commodification of yoga or the shuttering of small business dreams as a big box store steals customers. In one poem for example he focuses on a single blueberry in his cereal to give us a better understanding of the distance our food travels. In another we follow the journey of a carelessly tossed plastic bag through the eco system until the chemicals return back to us as part of our food chain.
If you've had to cook for people to day you will appreciate how he pokes fun at fad diets or if you have ever wondered what's really behind a Facebook picture this book is for you.
Crack open Cogitation and celebrate his offbeat take on the foibles of modern society.
Unsolicited Press, 9781947021129, 82pp.
Publication Date: December 18, 2017