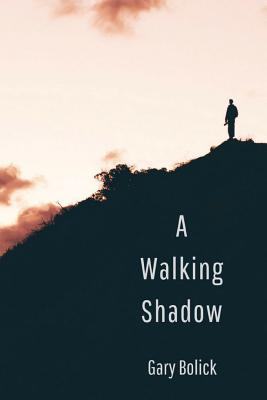 A Walking Shadow
Paperback

* Individual store prices may vary.
Description
JONAS BELLIGNHAM AYRE is always looking out of his own eyes, as though seated in the last row of a movie theatre. On the screen? The outside world and the part he plays in interacting with it. Uprooted from his native South, Jonas finds himself working in Las Vegas. A college friend introduces him to his father who owns a real estate business. J.B. quickly learns the business and opens us his own clothing manufacturing plant. Great success and all its trappings soon follow.
J.B.'s success and life are short-circuited when he is involved in a psychologically horrific traffic accident. Physically untouched, but suffering from a psychological split, Jonas sells the company, divorces his wife and moves to the desert. There his shadow splits off of him, becoming a foil for his every thought and action; and an obnoxious foil, at that.
In the desert J.B. begins to translate the text of an eighth century alchemist, Jabir. The ancient text becomes a mirror held up to his own life. His time in the desert becomes an actual experiment. In Las Vegas, where he retreats from the summer heat, he sees a psychologist attempting to resolve the detachment he feels from the world.
One night, late, back in the desert, a burlap sack is thrown from a passing train. Untying it, Jonas finds a young, nearly dead, Mexican woman, Eva.
In nursing Eva back to health, reuniting her with her daughter, J.B. finds a measure of peace and redemption.
Unsolicited Press, 9781947021495, 284pp.
Publication Date: October 17, 2018