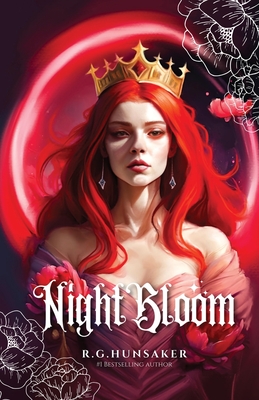 Night Bloom
Paperback

* Individual store prices may vary.
Other Editions of This Title:
Hardcover (4/17/2017)
Description
All Sophie Bloom has ever known is a quiet, sheltered life with her abysmally normal parents, who just left for an anniversary trip. Having just moved to the beach cities of California, her biggest worry is whether the embarrassment that is her mother's ancient, sputtering car might affect her ability to make friends in her upcoming junior year.
She has no idea that one morning will change everything about her ordinary life. Because by the end of her usual run, she's seen something she can't explain--something that can't be human--and been saved by an unnamed hero who quickly disappears. Yet, it's really the phone call that arrives moments afterwards informing her that her mother is in the hospital that alters her reality the most.
As her mother falls victim to a sudden illness, Sophie is plunged into a dark and violent world of creatures straight out of mythology. It seems she didn't know everything about her mother after all.
Delving her mother's past, even knowing it is the key to everything, including her own future, isn't easy. Especially when it becomes abundantly clear that something or someone from that past is now after her. As if that wasn't enough, her dormant love life suddenly blares to life, making a spectacular, complicated mess of things.
Yet the deeper Sophie goes down the rabbit hole, the more she learns about the truth at the heart of who she is. As long-held secrets come to light, she'll be forced to make impossible choices and only one thing remains perfectly clear: Sophie's life will never be ordinary again.
Rachel Hunsaker, 9781947117006, 282pp.
Publication Date: April 17, 2017
About the Author
R.G. Hunsaker lived in the beach cities of Southern California, where Sophie's story takes place, for over 20 years. When she's not writing, she can be found designing sewing and crochet patterns, painting, or baking treats for her family and friends. She also likes to pwn players on her Playstation 4. She has a degree in Fashion Design and Production, and backgrounds in Business Management and Art. Rachel lives in Nevada with her husband and five kids. Night Bloom is her debut novel.