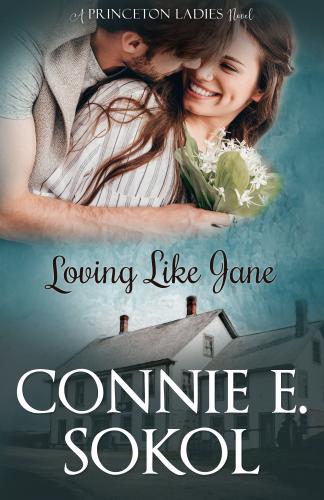 Loving Like Jane
Paperback

* Individual store prices may vary.
Description
Allie's dream of writing a best-selling novel for a top literary agent is finally coming true. Except, she has already agreed to go on a bucket list Jane Austen Tour for three weeks with her newly-divorced aunt and widowed mother. To complicate matters, Allie can't decide what the Best Novel Ever idea should be, and the first three chapters are due in, what else, three weeks. Determined to buckle down, Allie devotes her time to writing while refusing to engage in the trip's delights, or gorgeous but enigmatic Beckett, the assistant tour director. Despite her attempts to stay focused, Allie is drawn to Beckett's quick wit, Jane Austen wisdom, and deciding if his help will further her dreams or get in the way. Join Allie on her inspiring, hilarious, and romantic adventure as she learns how loving like Jane Austen creates unexpected changes that could lead to the life she loves.
Mirror Press, 9781947152670, 337pp.
Publication Date: September 19, 2019
About the Author
Connie Sokol is a bestselling author, national speaker, media personality, and mother of seven. She is a regular contributor on the top-rated lifestyle show "Studio 5 with Brooke Walker" (www.ksl.com/studio5) and is the podcast host of Balance reDefined. Ms. Sokol is a bestselling author who has written 18 books, including Loving Like Jane, Faithful Fit & Fabulous, What Now? 8 Ways to Deal with Life's Difficulties, and What's Next? Create a Powerful Life Plan. She is the founder of Balance reDefined, online coaching programs teaching women to live more purposeful, organized, and joyful lives. Ms. Sokol marinates in time spent with her family and eating decadent treats. For her TV segments, programs, podcasts and more, visit www.conniesokol.com.
or
Not Currently Available for Direct Purchase